I want to explore working with Lisa!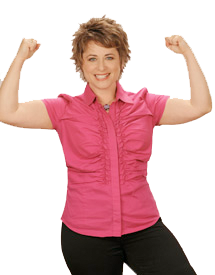 If you're ready to act, the first step is to let us know more about yourself and your current business by filling out an application for a no-cost Juicy Marketing Business Assessment.
If appropriate, and it feels like you are one of our Ideal Clients, then we may talk with you about what it could look like to work directly with Lisa.  If we are not a match you will still walk away with a keen awareness about what you need to work on, on your own, in order to reach your goals.
This is not free coaching.  This is a business assessment to determine exactly what is standing in the way of your marketing getting you new clients.  This is not about giving you the best strategy (what I call "the doing") this about marketing ground-zero, the message, the words.  It's also about the lack of confidence, and therefore lack of clients, that happens when your message is not clear.
How do I know if I'm ready to work with Lisa?
You don't want to settle for anything less than a business full of your Ideal Clients.(But you don't know exactly how to attract them.)
You are clear that you don't have the clarity and conviction you need to inspire people to buy AND you are ready to do something about it.
You have an investing-in-yourself mindset.  This means you believe in your mission enough to invest in it, over and above your skill training (i.e. certifications or degrees), especially in business building skills you know are holding you back.
You have a 6-figure income goal for this year and you are determined, like never before, to reach it.
You are likely NOT ready if:
You haven't started your business yet or don't know exactly what it will be.
You generally get what you need from free training calls and webinars.
The issue with lack of clarity about your marketing message doesn't feel urgent. You are okay taking a couple more years to flush it out or prefer to try figure things out on your own.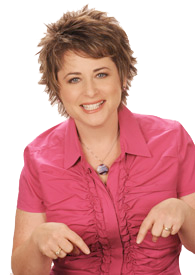 Okay, so how do I apply for a Juicy Marketing Business Assessment?
Click here to fill out the application.
If there seems, at least initially, to be a good potential fit, a member of the team will contact you to set up a call with a Juicy Marketing Coach to discuss your business in greater detail and determine if or how Lisa can help you.
If there is a mutual match, you'll hear more about what it might look like to work with Lisa.  (Note: We will not "try to sell you something" as that is not how we work.  If you are worried about that, then you may not be a match for an assessement.)
If we are not a match you will at least walk away knowing exactly how your marketing is holding you back and what step to take next.
---
General Contact Info

Phone:  42-I-AM-JUICE (424-265-8423)
Mailing Address: 27 Ironwood, Mission Viejo, CA  92692
Media Inquiries: Info@ConsciousMarketing.com
Email: For more information about having Lisa speak to your group or organization, see the Speaking page and then request more info via email—Susan@ConsciousMarketing.com
Also, always feel free to contact us by sharing your opinion on Lisa's Blog or on her Facebook page.