Lisa Cherney – President, CEO & Founder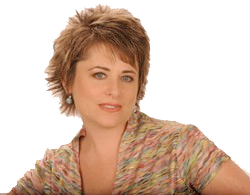 Lisa Cherney has been known as the Juicy Marketing Expert since 1999 and is founder of Conscious Marketing, Inc.  Having worked with iconic brands like AT&T, Nissan and Lipton at top advertising agencies, it's not a surprise that even leading marketing and sales experts turn to Lisa to cut through the hype and get to the heart of what they uniquely bring to the table.
Lisa is a highly sought after speaker for top events like Lisa Sasevich's Speak-to-Sell Bootcamp and Market Your Way to Wealth and she has shared the stage with experts such as Jack Canfield and John Assaraf (from The Secret). She is co-author of a unique book called Inspiration to Realization: A Women's Guide to Business, Personal & Spiritual Fulfillment. Kym Yancey, President of eWomenNetwork called her, "One of the most brilliant marketers I know!" Robert G. Allen, author of multiple New York Times bestsellers including The One Minute Millionaire says, "Listen to everything Lisa Cherney says about marketing!"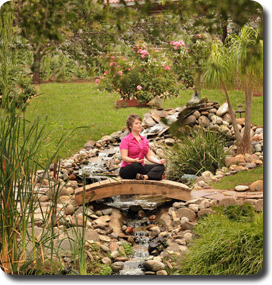 However, Lisa's greatest accomplishment is having the courage to laser-focus her marketing (which means saying "no" to non-ideal clients) and tripling her income in 2009 while taking off Fridays and Mondays to be a mom. In 2010 Marketing Clarity was her top priority and she doubled her income again to over a half million dollars.  And in 2012 she crossed the 7-Figure mark…still working part-time!
With well over 25 years experience, Lisa is now dedicated to working with small business owners, many of whom have added thousands of dollars in sales after exposure to her groundbreaking Juicy Marketing Systems.
What experts are saying about Lisa:


Robert Allen, Author of The One-Minute Millionaire,
Best-Selling Author, Speaker and Mentor

Andrea J. Lee, Founder of The Wealthy Thought Leader,
Author of Multiple Streams of Coaching Income & Pink Spoon Marketing
"It was as if the sun suddenly came out from behind the clouds. Marketing was a bit of a mystery to me, but Lisa's Stand Out & Be Juicy program gave me the clarity and confidence to say what I know my clients want and need to hear so they can find me. It was all a bit hit-and-miss before, but Lisa is committed to you finding your voice so your Ideal Clients can hear you, and her process is both interactive and thorough. I've already attracted new clients by only saying just a few of the words that came out of my work with Lisa. If you're committed to helping your clients by speaking their language and making your marketing easy and natura,l then don't hesitate; find a way to work with Lisa Cherney!"
"I come from a corporate marketing background in my previous career, and I've found that it's crazy how much more difficult it is to market yourself. The Stand Out & Be Juicy process helped me feel so much more defined in my business. Finally, I feel that there is something actually tangible that I'm offering because the results are clear and real. I can already see myself increasing my rates in the near future and having people really respond when I communicate about what I do because it's so much clearer to me."
I've worked closely with Lisa Cherney on both marketing and business development for the past few years. Her special insights into marketing problems and opportunities have helped me increase my sales by thousands of dollars and have given me a new, deeper understanding of the marketing process. She will give you specific, concrete methods you can use tomorrow to multiply your marketing results. I heartily recommend Lisa to anyone who needs to market themselves and their company.
Lisa Cherney is a dream speaker! She has twice spoken for my group – Shared Vision Network in Phoenix and was one of the most popular speakers we've had. In fact, both times she's spoken; a number of people asked her to speak at other events. If you want a speaker who is professional, has a gift for connecting to the audience with genuineness and fun…Lisa is your gal. I highly recommend her as a speaker.
Lisa Cherney is a fabulous speaker – upbeat, fun, and inspiring! She delivers great content in a way that makes you hang on every word. She knows how to use The Law of Attraction to find and keep her ideal clients, and she shows you how to do it, too!
I used to be a person who was really scared of marketing.  Now, with the Stand Out & Be Juicy program, I feel so connected to it. I now feel pure and beautiful about putting my message out there. Marketing use to overwhelm me, and now it feels easy! Amazing things began to happen before I even finished the program; I have a TV interview coming out, another interview with a magazine and I've already gotten six new Ideal Clients and have tripled my monthly income!  Because of Stand Out & Be Juicy, I now have clarity about whom I want to work with and that alone is attracting more and more clients. I have learned to own my value, connect with my brilliance and realize my contribution. Ever since I said, "Yes!" to working with you, it feels like I've fallen into God's arms and I know I'll be taken care of. Thanks Lisa!