Lisa Cherney – President, CEO & Founder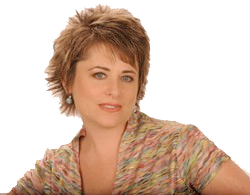 Lisa Cherney has been known as the Juicy Marketing Expert since 1999 and is founder of Conscious Marketing, Inc.  Having worked with iconic brands like AT&T, Nissan and Lipton at top advertising agencies, it's not a surprise that even leading marketing and sales experts turn to Lisa to cut through the hype and get to the heart of what they uniquely bring to the table.
Lisa is a highly sought after speaker for top events like Lisa Sasevich's Speak-to-Sell Bootcamp and Market Your Way to Wealth and she has shared the stage with experts such as Jack Canfield and John Assaraf (from The Secret). She is co-author of a unique book called Inspiration to Realization: A Women's Guide to Business, Personal & Spiritual Fulfillment. Kym Yancey, President of eWomenNetwork called her, "One of the most brilliant marketers I know!" Robert G. Allen, author of multiple New York Times bestsellers including The One Minute Millionaire says, "Listen to everything Lisa Cherney says about marketing!"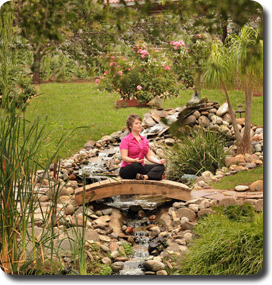 However, Lisa's greatest accomplishment is having the courage to laser-focus her marketing (which means saying "no" to non-ideal clients) and tripling her income in 2009 while taking off Fridays and Mondays to be a mom. In 2010 Marketing Clarity was her top priority and she doubled her income again to over a half million dollars.  And in 2012 she crossed the 7-Figure mark…still working part-time!
With well over 25 years experience, Lisa is now dedicated to working with small business owners, many of whom have added thousands of dollars in sales after exposure to her groundbreaking Juicy Marketing Systems.
What experts are saying about Lisa:


Robert Allen, Author of The One-Minute Millionaire,
Best-Selling Author, Speaker and Mentor

Andrea J. Lee, Founder of The Wealthy Thought Leader,
Author of Multiple Streams of Coaching Income & Pink Spoon Marketing
"I just wanted to CHEER you again for your amazing Stand Out and Be JUICY System! You quite literally put the "plumbing system" in place in my business so that when I am ready to tap into Source and let the words flow they come right out!!! Because of the structure that you have developed in your Juicy Blueprint I feel EMPOWERED and at EASE finding the exact right words to not only Express myself but to make the connection with the people I am most activated and EXCITED to serve. Thank you, thank you, thank you for distilling your brilliance into a system that is super fun and will help me to build products, services and marketing materials that are super FUNDED by the market I am here to serve. When you built this system and taught it to me it opened up a Geyser of possibilities that just keeps on Gushing! Now THAT'S Juicy!"
"I'm so, so excited since starting Stand Out & Be Juicy. I'm just exploding with passion now that I've gotten a sense of what I want to say and how to say it. The passion has always been there, but now I actually know what to say and that feels so good.
I've always had a passion for my business but Lisa is the icing the on the cake. You can't do anything if you don't know what you want to say – your hands are tied. Lisa's given me wings to fly."
I am so grateful for Lisa and the Stand Out & Be Juicy program. It was a pleasure and a relief. She cares! Lisa was diligent in reminding me to own the power of the cutting edge work I'm doing. Through the process and her coaching, I changed my coaching programs, refined my Ideal Client profile, and connected with the wording that speaks to them while reflecting my passion. Re-writing my website became a creative pleasure again. The Stand Out & Be Juicy process and forum gave me a place to ramble through the details, have a simple supportive system, and group of dynamic entrepreneurs for feedback. Lisa's commitment to a simple and prosperous business style as well as her skill and intuitive presence drive the program. Funny, I stayed with my same tagline. But it carries new meaning for me. That's the beauty of the Conscious Marketing focus in Stand Out & Be Juicy.
I loved working with Lisa in our private sessions as well as interacting with the entire group in our class forum. We learned brilliant SOBJ strategies and I was able to identify my Ideal Client then create authentic, convincing copy for my website. If at any point along the way I found myself getting lost, I could return to the previous steps, get back on track and eliminate my ever lurking self doubts. By the end of the program, I had not only created a powerful marketing message, but I had experienced a journey of profound self-discovery. Lisa, you're the best!
I didn't have really any text on my website worth a darn for about 4 years. Then, I did the Stand Out & Be Juicy Program. I was so jazzed afterwards, I couldn't even sleep. I re-wrote my whole website and added a half-dozen pages. I re-wrote my brochure and business card. It was fun and it just flowed right out of me. My website traffic has doubled and I need to hire an assistant to help me with my increased workload. And, I am getting business from all over the country.
I loved your program, you made marketing yourself fun! I took away an entirely new awareness of how I was presenting myself to prospects. Since your workshop I overhauled my marketing resulting in nominations for a variety of prestigious committees. I can't believe how much more energy I have since I'm able to focus on what I like to do. I have gained double the amount of clients than I had before I took the workshop. Also, people are amazed at how I'm better able to get inside their minds, and have begun to refer others to me for help, which is exactly what I wanted! Referrals allow me to cut out doing things that I hated doing; such as cold calling! Now I feel like I am being treated as someone with expertise in my field. I love you for pointing my life in a whole new direction!
"I am just so thrilled that I took this course because I hate to write, I really do. I struggle with it and I was never able to write well about my product or my services because I didn't understand how to get the juicy benefit. Now I feel that what I am offering looks so much better now on paper and will help me get more sales in the long run. I am so glad I made the investment and I would highly recommend it to anyone who asked me about it."
"This course has made all the difference in the world in helping me figure out how to lay out my plans to get my company up and running. The headline questions Lisa provided have been enormously helpful for me because they made me think in a very different way about what it is that people want from me and how they might need my help."
"Not only did I get the result of clearly communicating in simple, effective, powerful ways what my business is, but the Stand Out & Be Juicy Program was so much more. It transformed me. The process Lisa guided me through connected me to a deeper level of understanding myself, what I do and why I love it! Working with Lisa has transformed me. I own my contribution to the planet. People get what I do now because I am clearer inside and more enthusiastic than ever!"
 

"Doing this work with Lisa has helped me be incredibly clear in not only what I'm doing but also why I'm doing it and who I'm doing it for. My commitment and my passion are really, really strong and I credit Lisa's guidance as well as my Stand Out & Be Juicy groups' camaraderie for it. This has been such a beneficial time for me and I'm so grateful!"