Lisa Cherney – President, CEO & Founder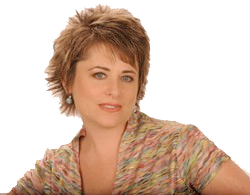 Lisa Cherney has been known as the Juicy Marketing Expert since 1999 and is founder of Conscious Marketing, Inc.  Having worked with iconic brands like AT&T, Nissan and Lipton at top advertising agencies, it's not a surprise that even leading marketing and sales experts turn to Lisa to cut through the hype and get to the heart of what they uniquely bring to the table.
Lisa is a highly sought after speaker for top events like Lisa Sasevich's Speak-to-Sell Bootcamp and Market Your Way to Wealth and she has shared the stage with experts such as Jack Canfield and John Assaraf (from The Secret). She is co-author of a unique book called Inspiration to Realization: A Women's Guide to Business, Personal & Spiritual Fulfillment. Kym Yancey, President of eWomenNetwork called her, "One of the most brilliant marketers I know!" Robert G. Allen, author of multiple New York Times bestsellers including The One Minute Millionaire says, "Listen to everything Lisa Cherney says about marketing!"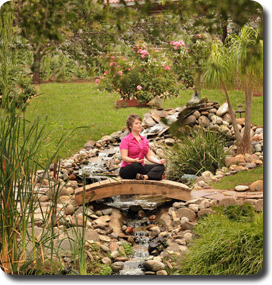 However, Lisa's greatest accomplishment is having the courage to laser-focus her marketing (which means saying "no" to non-ideal clients) and tripling her income in 2009 while taking off Fridays and Mondays to be a mom. In 2010 Marketing Clarity was her top priority and she doubled her income again to over a half million dollars.  And in 2012 she crossed the 7-Figure mark…still working part-time!
With well over 25 years experience, Lisa is now dedicated to working with small business owners, many of whom have added thousands of dollars in sales after exposure to her groundbreaking Juicy Marketing Systems.
What experts are saying about Lisa:


Robert Allen, Author of The One-Minute Millionaire,
Best-Selling Author, Speaker and Mentor

Andrea J. Lee, Founder of The Wealthy Thought Leader,
Author of Multiple Streams of Coaching Income & Pink Spoon Marketing
Lisa Cherney is always a compelling and entertaining speaker and she did not disappoint! Her approach, upon which she has built a 7-figure business (working 3 days a week) is important to consider and she has much to teach us about marketing.
I feel it is important to note that with so many "copy cat marketers," Lisa brings a depth and breadth of marketing experience to her clients and is a true trailblazer and always been. I couldn't have more respect for her.
Her approach to identify and work with our ideal clients, rather than trying to serve everyone, certainly has proven to result in more harmonious and rewarding business in every way possible.
When it became clear that it was time to grow my business to the next level, Stand Out & Be Juicy gave me the line extension I needed to move forward. Lisa's program shifted my thinking from identifying client solutions to unearthing my Ideal Clients' problems. I got accountability and healthy peer pressure around doing the marketing homework for my business, plus Lisa gave me affirmation and coaching around the clarity of my marketing message.
"For the last 3 years, Lisa Cherney's Program has helped many of my VIP mastermind clients get pointed in the right direction quickly by teaching them to identify their ideal client and then to gather the perfect words to attract that client faster and with less effort. What Lisa teaches is essential for EVERY business and the best part is, she teaches it with heart and with the wisdom that comes from having tested it all out over and over again in her own super successful business!"
Lisa helped me to increase my confidence and ability to communicate what I need to, to the people I want to work with…rather than just anybody who gave me a call. I doubled my income and my WHOLE mindset changed. This is MY business now.
I saw her…and knew that this was the woman I want to work with. She's soft but she's sharp…I never really got the marketing down. Marketing was the furthest thing from my mind. Lisa helped me get really clear about my message. I felt the pull right away. The perfect people find the perfect teacher.
I really connected with Lisa's energy. She felt very authentic and she felt very sincere. I knew she was really smart and she is a lot of fun to spend time with and she really knows her stuff. I have seen AMAZING results in my business! You can't really underestimate the power of having somebody who has 'been there' believing in you. The belief that she has in me has allowed me to move forward and continue.
I wasn't looking for Lisa, but I heard her on a blog talk radio…and her message spoke to me. Since working with Lisa, my income has tripled…one of the biggest benefits of working with Lisa is all this free time I now have and I am making a lot more money.
I have worked for and with a lot of mentors, but for me Lisa is the real one…the real deal. I saw her business skyrocket and I knew she could do the same for me in my business.
The part about Lisa that really spoke to me is that she's fun and she's SO insightful. I love that. And she is also kind…she so gently and kindly tells you what you need to hear and that is so important to me.
I'm valuing me more! I wouldn't have gone forward without Lisa's support. It's easy and fun and a life worth living.