Lisa Cherney – President, CEO & Founder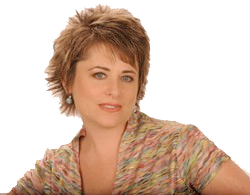 Lisa Cherney has been known as the Juicy Marketing Expert since 1999 and is founder of Conscious Marketing, Inc.  Having worked with iconic brands like AT&T, Nissan and Lipton at top advertising agencies, it's not a surprise that even leading marketing and sales experts turn to Lisa to cut through the hype and get to the heart of what they uniquely bring to the table.
Lisa is a highly sought after speaker for top events like Lisa Sasevich's Speak-to-Sell Bootcamp and Market Your Way to Wealth and she has shared the stage with experts such as Jack Canfield and John Assaraf (from The Secret). She is co-author of a unique book called Inspiration to Realization: A Women's Guide to Business, Personal & Spiritual Fulfillment. Kym Yancey, President of eWomenNetwork called her, "One of the most brilliant marketers I know!" Robert G. Allen, author of multiple New York Times bestsellers including The One Minute Millionaire says, "Listen to everything Lisa Cherney says about marketing!"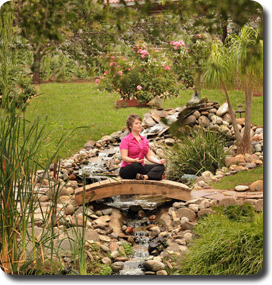 However, Lisa's greatest accomplishment is having the courage to laser-focus her marketing (which means saying "no" to non-ideal clients) and tripling her income in 2009 while taking off Fridays and Mondays to be a mom. In 2010 Marketing Clarity was her top priority and she doubled her income again to over a half million dollars.  And in 2012 she crossed the 7-Figure mark…still working part-time!
With well over 25 years experience, Lisa is now dedicated to working with small business owners, many of whom have added thousands of dollars in sales after exposure to her groundbreaking Juicy Marketing Systems.
What experts are saying about Lisa:


Robert Allen, Author of The One-Minute Millionaire,
Best-Selling Author, Speaker and Mentor

Andrea J. Lee, Founder of The Wealthy Thought Leader,
Author of Multiple Streams of Coaching Income & Pink Spoon Marketing
"What Lisa teaches is essential for EVERY business"

"For the last 3 years, Lisa Cherney's Program has helped many of my VIP mastermind clients get pointed in the right direction quickly by teaching them to identify their ideal client and then to gather the perfect words to attract that client faster and with less effort. What Lisa teaches is essential for EVERY business and the best part is, she teaches it with heart and with the wisdom that comes from having tested it all out over and over again in her own super successful business!"

—Lisa Sasevich,

The Queen of Sales Conversion

,

www.LisaSasevich.com